×
Book Direct & Save
Book Now
WELCOME TO
MASTERPIECE HOTEL

Discover your perfect coastal escape with a stay at Masterpiece Hotel, nestled in scenic Old Town Morro Bay, California! This foggy, temperate beach town is nicknamed the Gibraltar of the Pacific. It's a paradise of lagoons, and ecological and wildlife sanctuaries located midway between San Francisco and Los Angeles. Whether you are looking to enjoy a seafood dinner with Pacific views, embark on a picturesque trail along the coastline, or explore some quirky museums – there's something for everybody in Morro Bay. Delight in California's Central Coast with a stay at our hotel in Morro Bay, California.
The Masterpiece Hotel is a unique and stunning Morro Bay hotel, decorated with reproductions of great artistic masterpieces. We offer tons of great amenities and strive for spotless accommodations. Each of our cozy guest rooms offers modern amenities, including a cable flat-screen TV, and high-speed WiFi,. Our property has several amenities for you to indulge, including a Roman Style Bath for ultimate relaxation and complimentary wine every evening for a luxurious experience. Your blissful getaway starts here!
Ideally located on Main Street in Morro Bay, our Morro Bay hotel is within walking distance to all the best shops, restaurants, and cafés in town. From whale watching to fine dining to hiking to fishing – there is much to do in and around Morro Bay. Luckily, we're within proximity to top attractions, including the El Moro Elfin Forest, Morro Museum of Natural History, Morro Bay State Park, and Hearst Castle. We can't wait to hear what you get up to in this charming fisherman's town.
OUR MASTERFUL
ACCOMODATIONS
Nestled in scenic Old Town Morro Bay, one hotel stands out from all the rest in terms of style and class. The Masterpiece Hotel has a variety of room types to choose from. Regardless of the room type, each room is non-smoking and equipped with several great amenities! Our absolutely beautiful indoor Roman spa with tiled mural walls of life-sized, mythological figures is a must-see!
WHAT GUESTS SAY ABOUT THEIR STAY
Truly Masterpiece
"Quiet and well-maintained, The Masterpiece Hotel in Morro Bay is a very comfortable place to stay. We stayed during the COVID 19 crisis and were confident in the cleanliness and extra measures by staff. We felt well taken care of. Amber was especially accommodating and we will certainly stay there again!"
The King Room Was Perfect!
"My husband and I really like this place. The location is great and the hotel has great winter rates. Our guest room had a cozy fireplace, jacuzzi, king bed, and patio. The hotel was located within walking distance of everything Morro Bay has to offer. Room was very clean and everything worked. Great staff. Coffee pot in room. Breakfast is good. I also had a glass of wine and cheese/crackers. We walked to dinner for a 3-minute walk. Parking was adequate. Definitely will stay again and recommend to friends."
NEARBY ATTRACTIONS
morro bay, California
The Masterpiece Hotel is centrally located in Morro Bay, California; a paradise of lagoons, and ecological and wildlife sanctuaries located midway between San Francisco and Los Angeles. A perfect location to delight in all California's Central Coast has to offer. A close driving distance to Atascadero, Moonstone Beach, San Luis Obispo, Cambria, San Simeon, Paso Robles, Cayucos, Avila Beach, Pismo Beach, and more. All the beauty of California's famed coastline, right at your fingertips.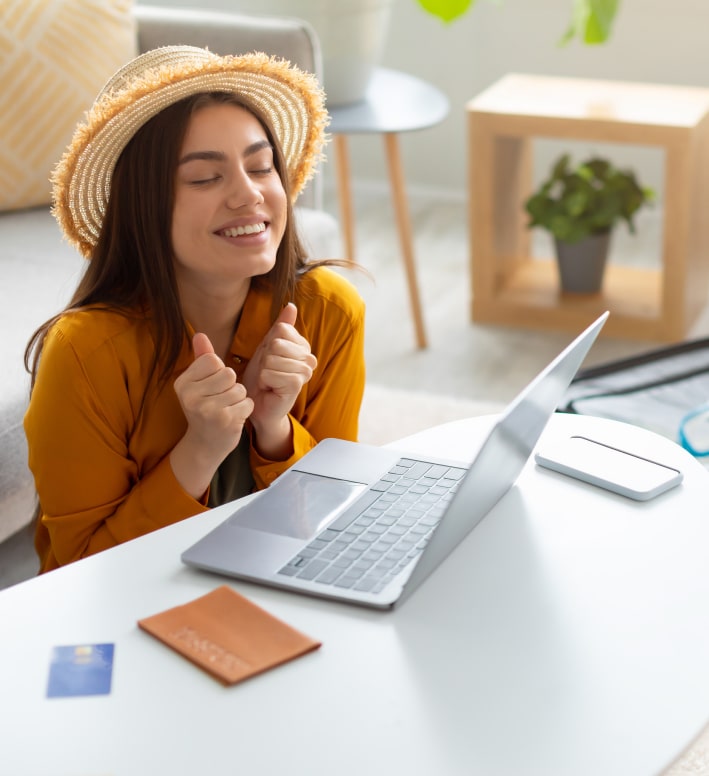 Take a look at our ongoing specials
Check out the latest specials and packages offered at The Masterpiece Hotel, Morro Bay. When you visit our Morro Bay, California hotel be sure to take advantage of the specials and packages to get the best rates. Make you Morro Bay getaway even more special with our packages. We offer various specials throughout the year that you can take advantage of. Click to see our current running specials!
At our Morro Bay hotel, you will get high-quality accommodations and modern amenities at the best value. Experience this city's cool vibe and vibrant culture when you stay at The Masterpiece Hotel.